Gallery One - Hamilton Mountain Accesses and Inclines
We are pleased to present a collection of historic postcards documenting aspects of our community through the years. This material has been graciously made available to us by Robin McKee. He is a Counsellor on the Executive of the Hamilton Mountain Heritage Society and is keenly interested in the history of our community. Robin also operates "Historical Perceptions", a program that provides public tours of the Hamilton Cemetery (see below for additional details).
One of the conspicuous topographical features of Hamilton is that the city is intersected by the Niagara escarpment. Though this unique feature of our city provides some wonderful scenic views, it has also posed a transportation challenge through the years. This collection of postcards illustrates some of the road accesses and the mechanical inclines that have provided transport up and down the escarpment through the years.
First Some Views of the Roadways up the Escarpment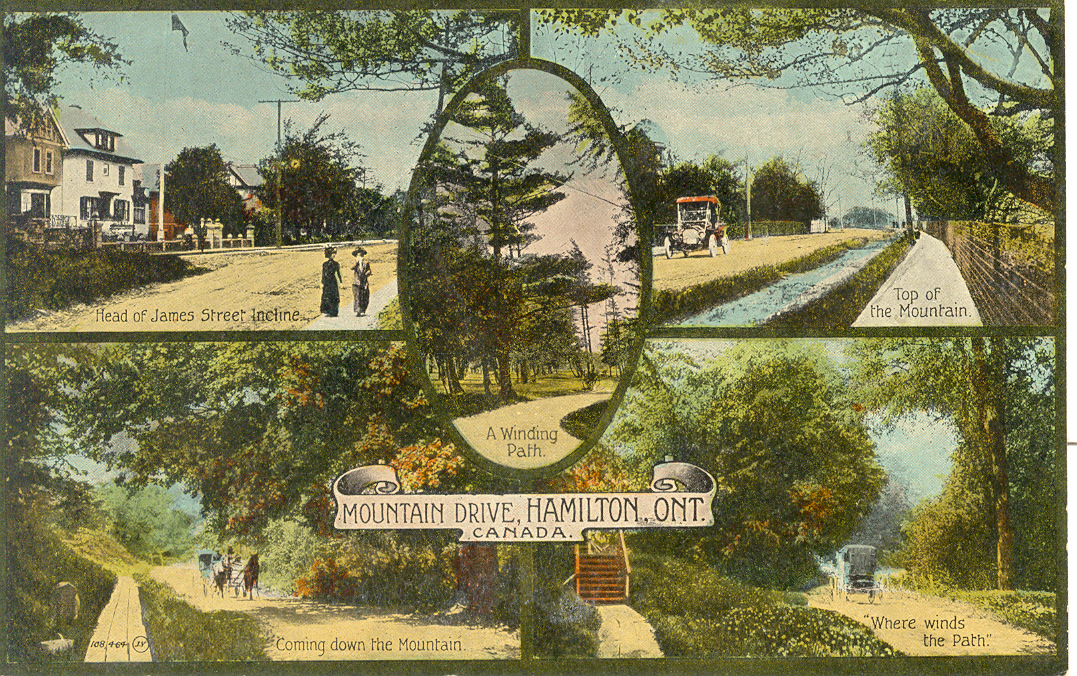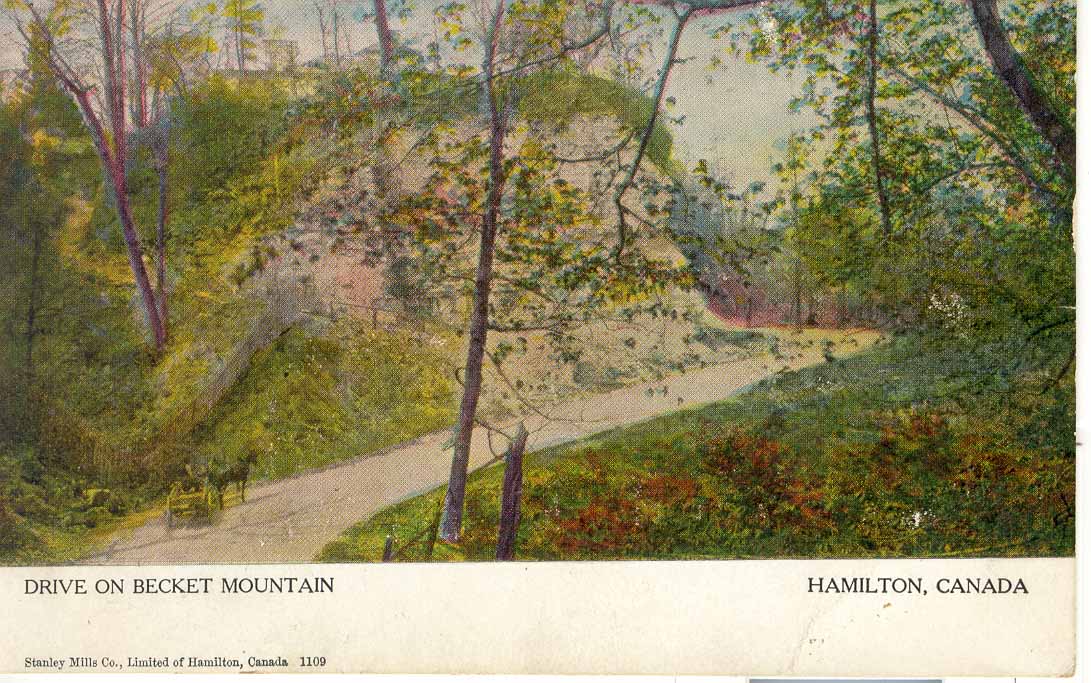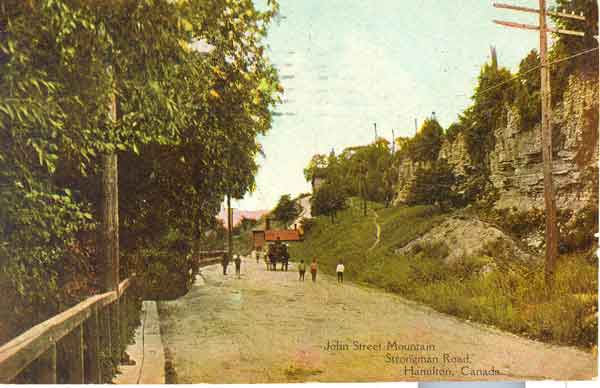 (The above postcard was postmarked on March 25, 1908.)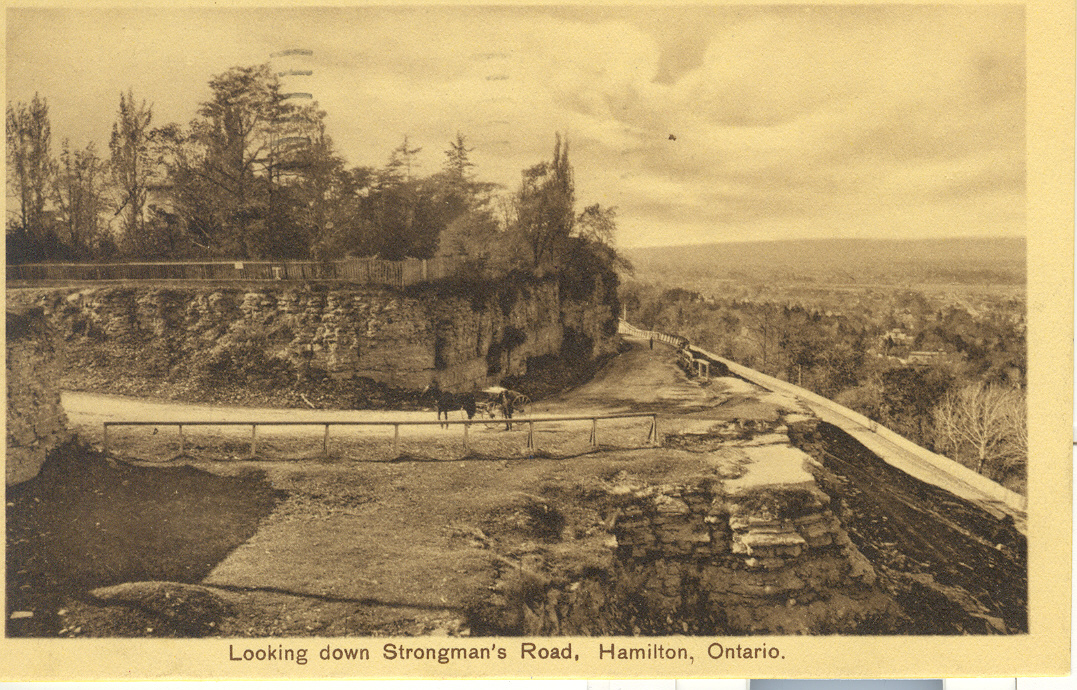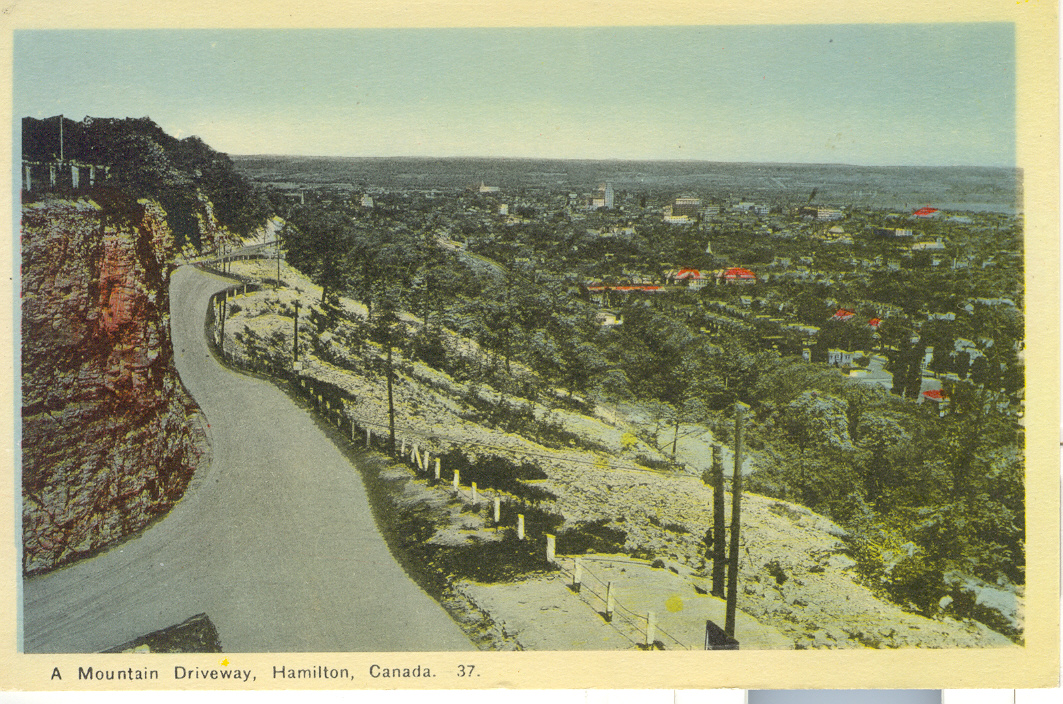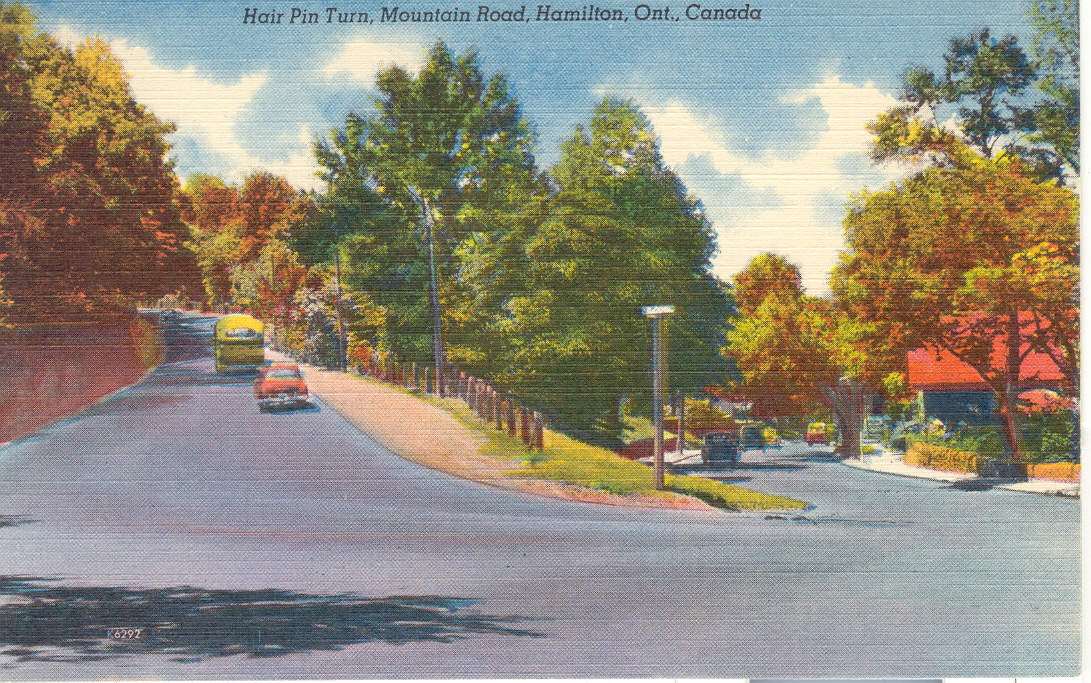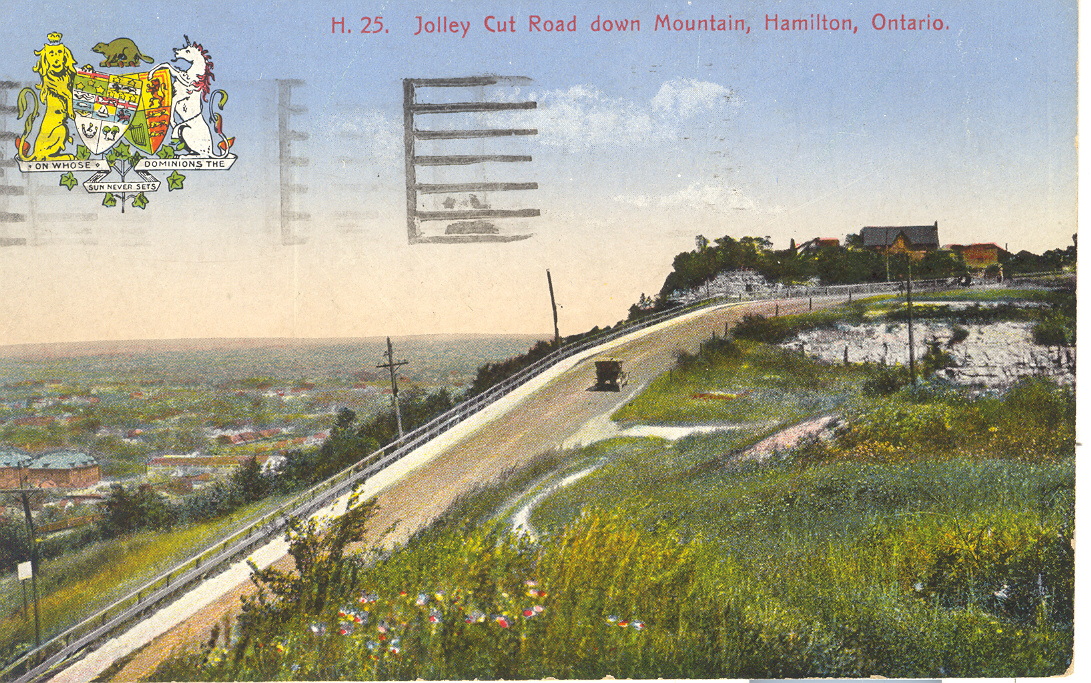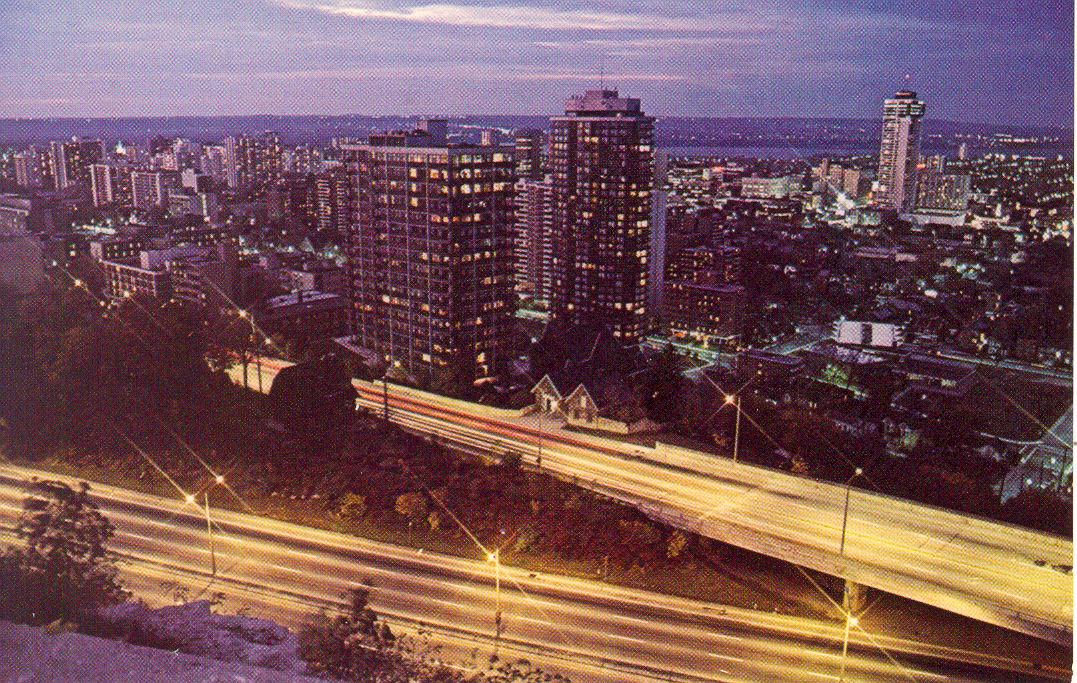 The next postcards depict the two Inclines that once provided transportation up the escarpment.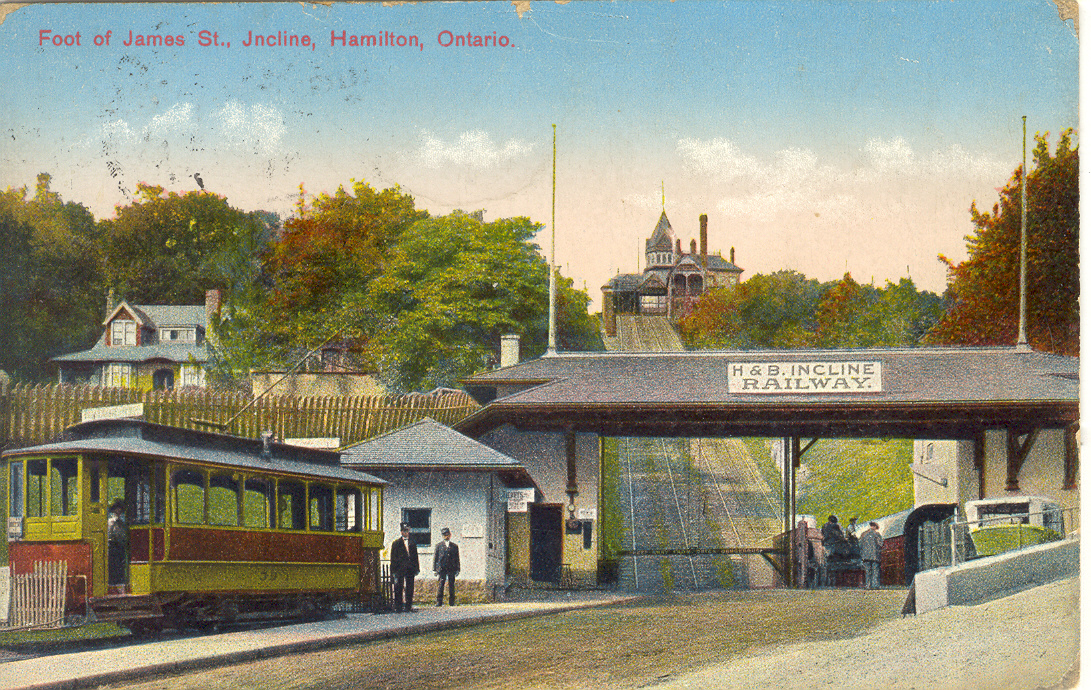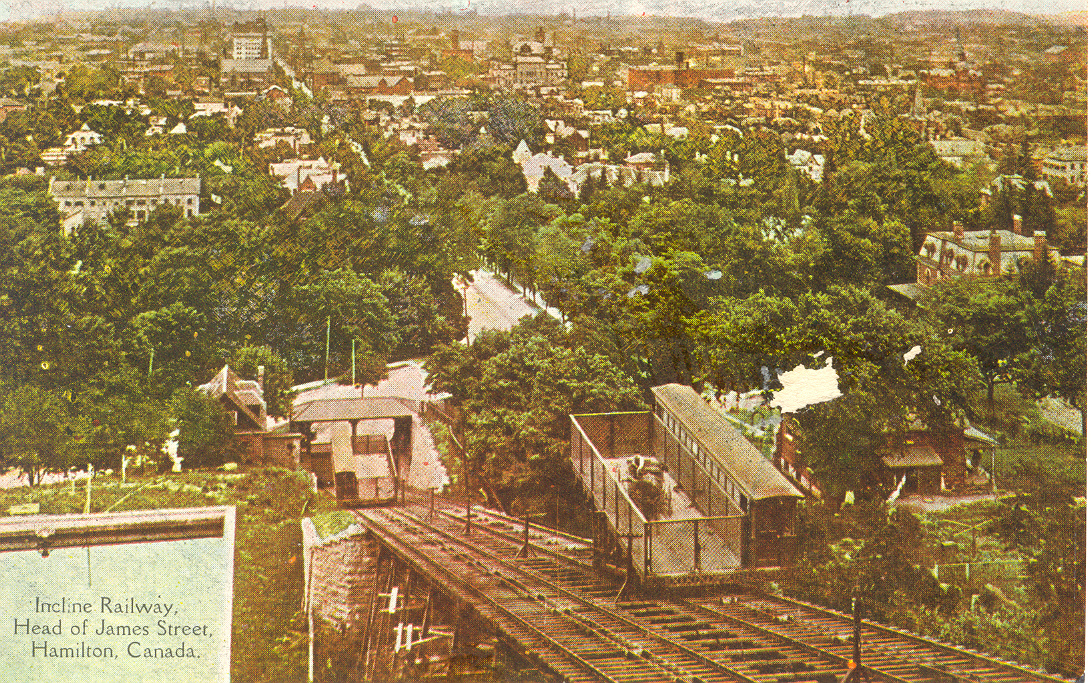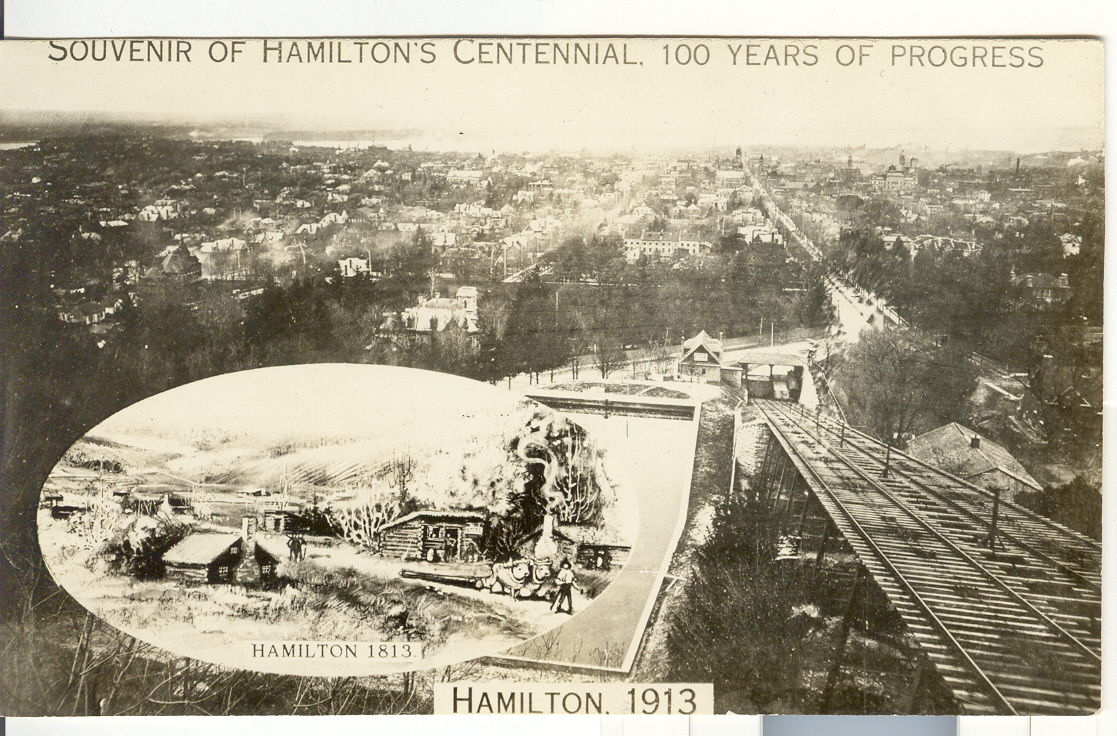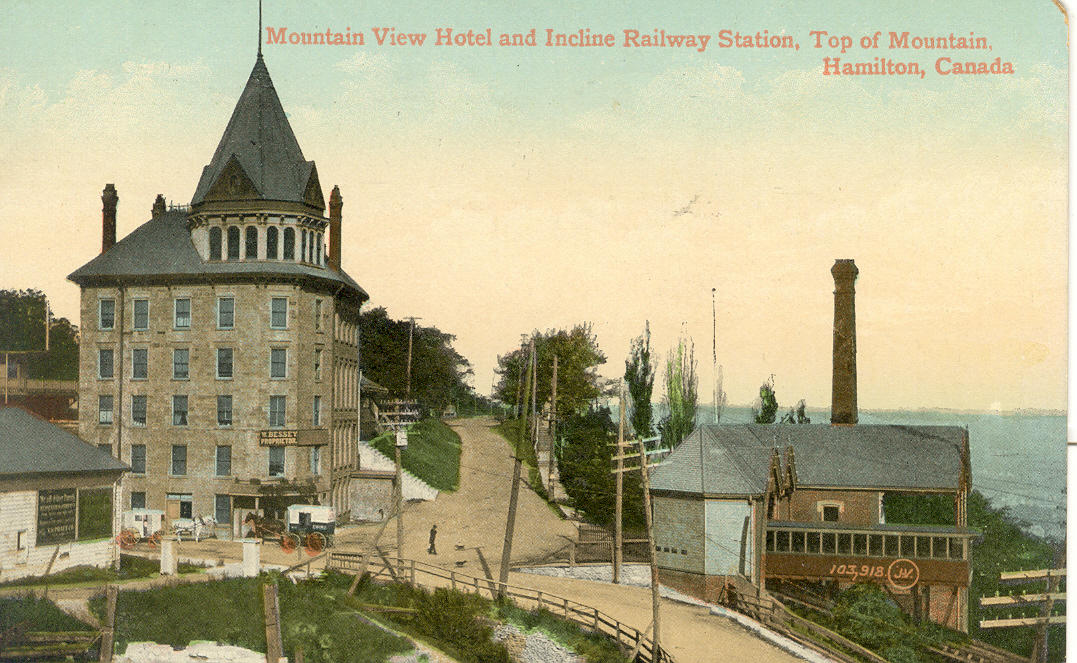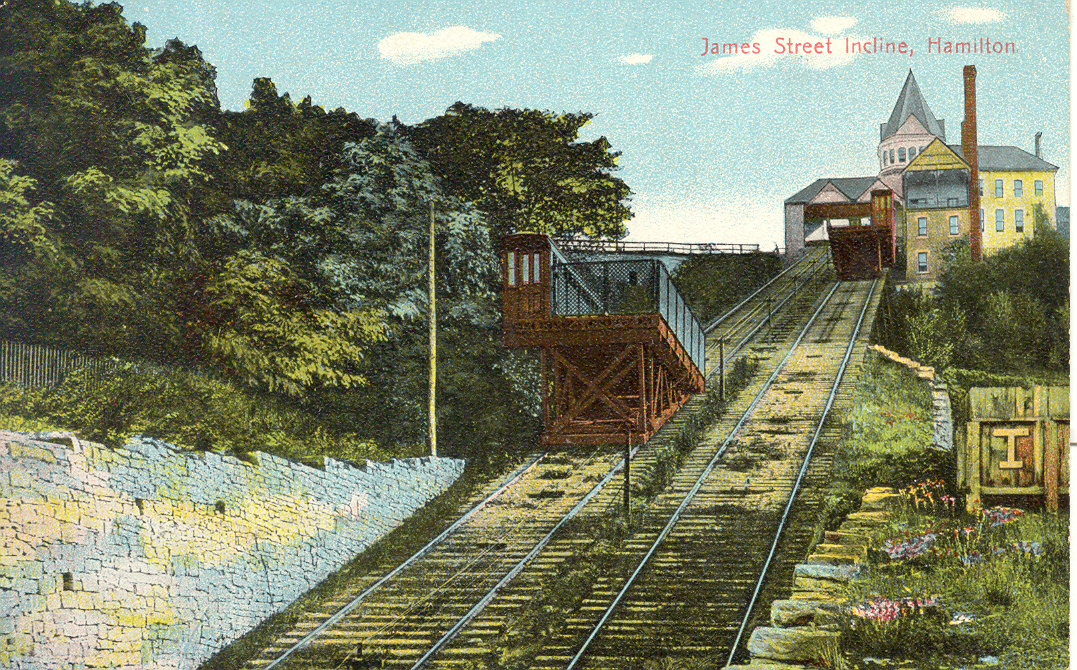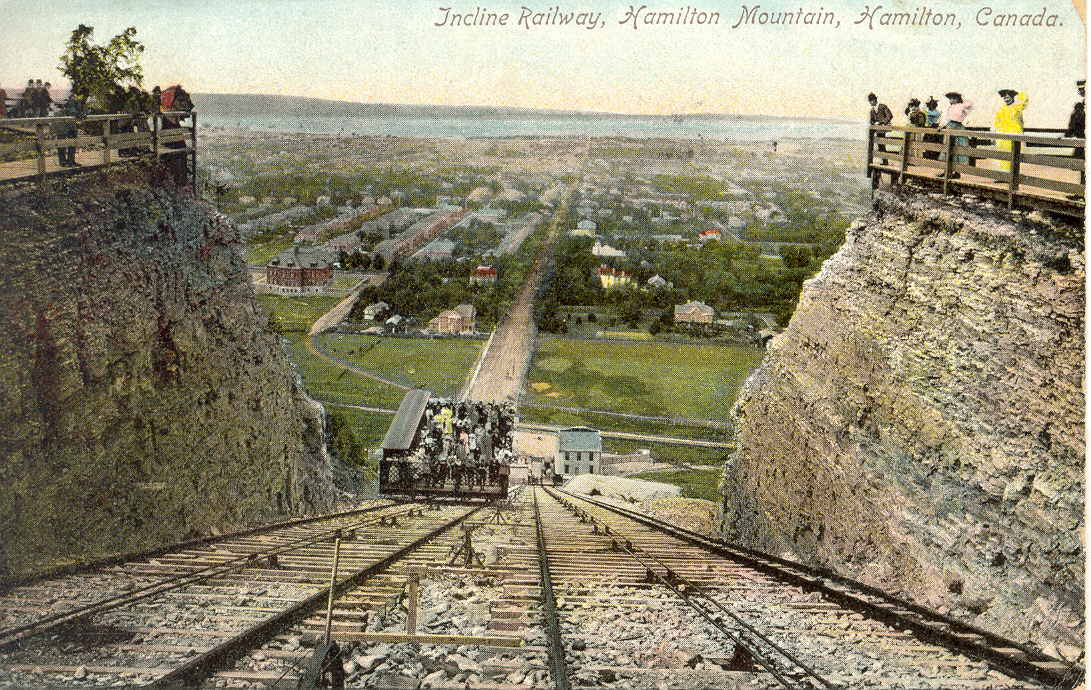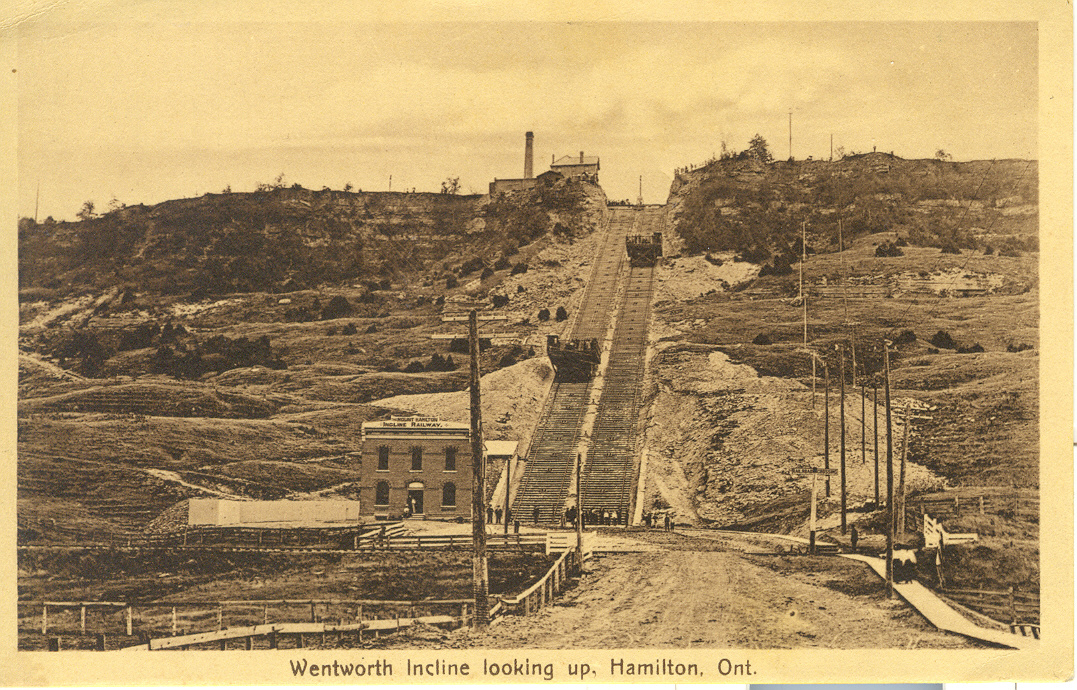 The James Street Incline was opened on June 3, 1892, and made its final run on Boxing Day, 1931.
The Wentworth Street Incline was built in 1895 and continued in operation until August 1, 1936.

**********
These postcards are from the collection of Robin McKee - "Historical Perceptions" and are included here with his permission.

Each year Robin McKee conducts lively, informative tours of selected grave sites in Hamilton Cemetery
(located at 777 York Boulevard - across from Dundurn Castle).
These "Stories in the Stones" tours operate rain or shine.
For current information on Robin's tours visit his website at
Historical Perceptions